Natsumi Sushi and Tapas
323 3rd Ave, New York, NY 10010
Order now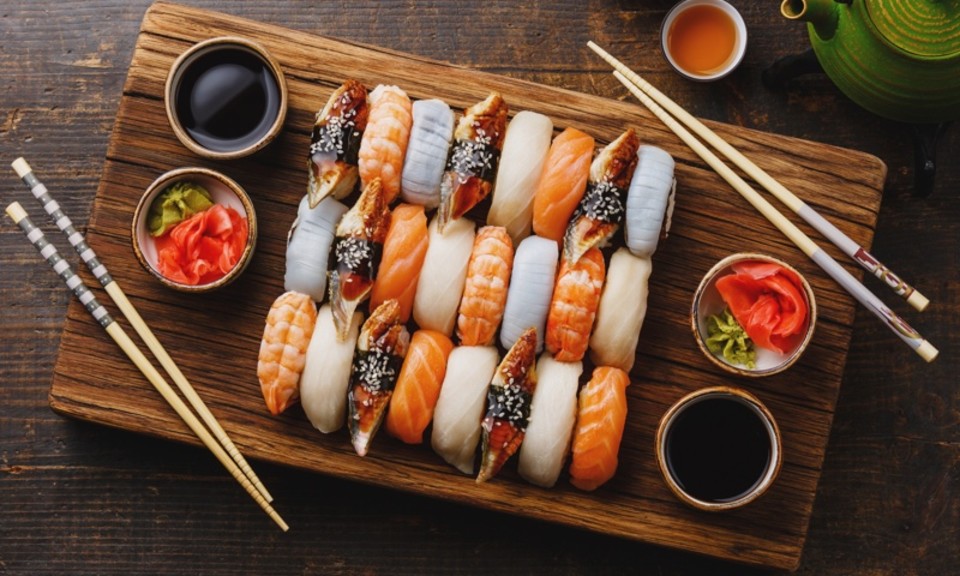 Naomi
So so good!! I got the 3 maki combo which also comes with a side and it was only $16 which is a really good price (especially for NYC) and it was such good sushi!! The delivery came at the very beginning of the delivery window as well which was nice. I will absolutely be ordering from here again and would highly recommend it.
Steve
really fresh fish and imaginative rolls! The space is pretty as well and the bar area is a really cool place to have a drink and eat if you like.
jessica
The food was so much better than I expected!! I would really recommend this place to anyone I know.
Taneisha
I always eat here whenever I get the chance to. Good portion control of food and delicious.
Robin
Great lunch special served with nice presentation for $15 delivery. Will order again.
Alyson
I don't enjoy fish much and sushi needs to be fresh for me to enjoy but I crave it now and again. I was really impressed! The bluefin was great and the rolls had excellent flavor combinations and were rolled well. I picked here to try from their lack of bad reviews but was a little scared of skewed tourist reviews since it was in times square but i will definitely order again. Arrived fast also.
Jason
Was walking down 3rd ave and there was a guy handing out cards. I passed by him and looked at the menu of the restaurant for which he was advertising. Looked really good. Ordered that night and the food arrived quickly and was amazing. Recommend to everyone!
Stacy
Thank you Natsumi!!!!! FINALLY some great sushi! This area was severely lacking in good sushi restaurants. Ordered from here for the second time in a week and both times, the food was excellent.
Sofiya
I ordered the sushi entree, and the fish was very fresh and of good quality. This is the best sushi I have tried in the neighborhood, will be ordering from here in the future.
Su May
Ordered from Natsumi twice in three days. On-time delivery, reasonably priced and good portions. Very happy to have this in my Seamless delivery rotation!
About us
Asian, Chicken, Dinner, Healthy, Italian, Japanese, Lunch Specials, Noodles, Pasta, Pizza, Salads, Seafood, Soup, Steak, Sushi, Tapas, Vegetarian